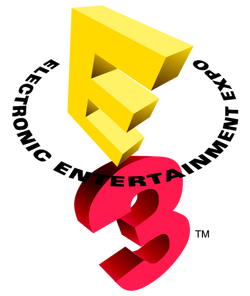 The
E3 Media and Business Summit
(formerly known as Electronic Entertainment Expo) and commonly known as E3, is an annual
trade show
for the computer and
video game industry
presented by the Entertainment Software Association (ESA). It is used by many video game developers to show off their
upcoming games
and game-related
hardware
. E3 2012 took place .
Wikia Coverage
Edit
Worst (best?) E3 conference ever?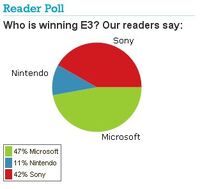 Killzone
Rock Band - Peter Moore accidentally pauses the game twice during the demo.[1]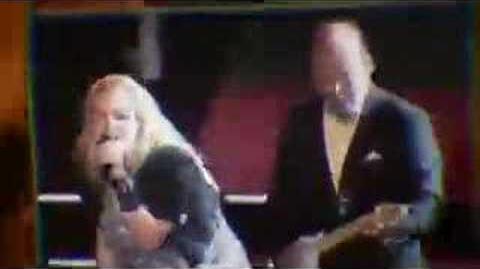 Disney's High School Musical presentation

Nintendo introduces Wii Fit
Sony press conference: Ridge Racer, Giant Enemy Crab - attack its weak point for massive damage
Nintendo Wii fan reaction
Killzone 2 (pre-rendered vs in-game footage)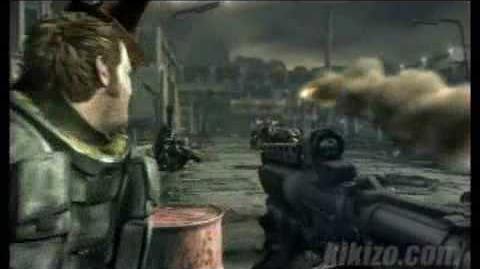 Final year of the infamous booth babes.
The Legend of Zelda: Twilight Princess fan reaction and Shigeru Miyamoto as Link. And Reggie Fils-Alme introducing himself by saying, "My name is reggie, I'm about kicking ass, I'm about taking names, and we're about making games."
E3 2003 complete montage
Nintendo montage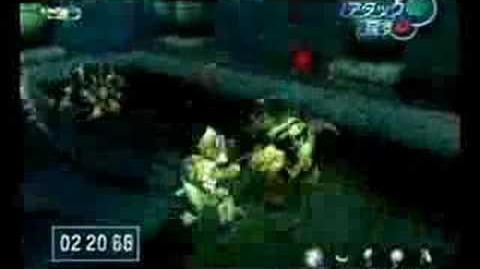 Poor showing by Nintendo: Pac-man GameCube and Game Boy Advance interactivity
The Legend of Zelda: Wind Waker (after being showed a realistic Link at Spaceworld just a year before, the press is shocked with "Celda."
Metal Gear Solid 2 debut trailer
Halo: Combat Evolved introduced.
E3 1999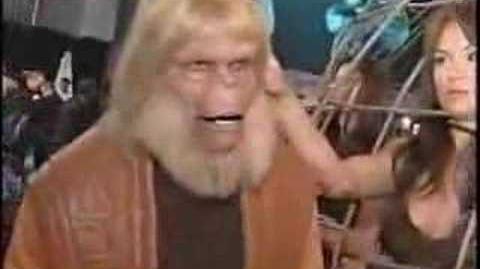 Duke Nukem E3 trailer which was delayed many times.
E3 report - Banjo, 64DD, Goldeneye, Crash Bandicoot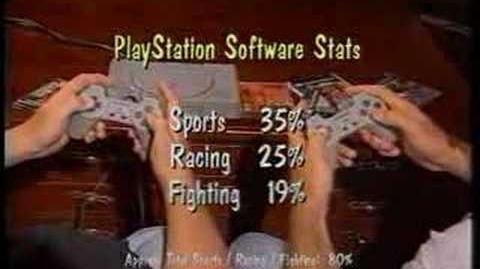 Nintendo 64 shown off
Virtual Boy and others

Ad blocker interference detected!
Wikia is a free-to-use site that makes money from advertising. We have a modified experience for viewers using ad blockers

Wikia is not accessible if you've made further modifications. Remove the custom ad blocker rule(s) and the page will load as expected.