Ad blocker interference detected!
Wikia is a free-to-use site that makes money from advertising. We have a modified experience for viewers using ad blockers

Wikia is not accessible if you've made further modifications. Remove the custom ad blocker rule(s) and the page will load as expected.
Media Create's sales data for Japan is done weekly, as opposed to NPD's method of monthly which can have 4 or 5 weeks.
See also NPD sales data for United States sales figures and Famitsu for more Japan sales data.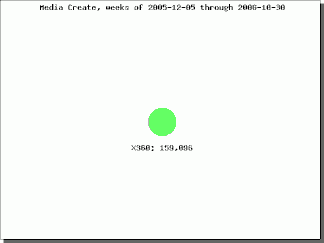 Sales per year
Edit
| | | | | | | | | |
| --- | --- | --- | --- | --- | --- | --- | --- | --- |
| | 2000 | 2001 | 2002 | 2003 | 2004 | 2005 | 2006 | 2007 |
| PS1 | 1,282,000 | 694,500 | 248,300 | 61,300 | 4,900 | - | - | - |
| PS2 | 3,748,200 | 3,603,700 | 3,652,800 | 2,812,500 | 2,750,800 | 2,134,900 | 1,547,900 | 816,400 |
| PS3 | - | - | - | - | - | - | 466,700 | 1,206,300 |
| DC | 400,000 | 288,100 | 5,100 | - | - | - | - | - |
| N64 | 260,300 | 78,000 | 8,000 | - | - | - | - | - |
| GCN | - | 925,900 | 1,034,500 | 1,039,700 | 608,200 | 305,000 | 89,800 | 5,700 |
| Wii | - | - | - | - | - | - | 989,100 | 3,629,400 |
| XB | - | - | 327,700 | 96,900 | 35,300 | 13,200 | - | - |
| XB360 | - | - | - | - | - | 81,800 | 208,700 | 257,800 |
| GB | 2,162,600 | 529,500 | 107,600 | 10,800 | - | - | - | - |
| GBA | - | 4,200,300 | 3,366,700 | 1,179,900 | 202,500 | 28,900 | - | - |
| GBASP | - | - | - | 2,433,300 | 2,372,500 | 831,200 | 275,800 | 32,800 |
| GBM | - | - | - | - | - | 394,800 | 157,600 | 41,300 |
| NDS | - | - | - | - | 1,095,900 | 4,002,900 | 1,336,900 | 13,500 |
| DSL | - | - | - | - | - | - | 7,526,000 | 7,130,200 |
| PSP | - | - | - | - | 339,900 | 2,225,800 | 1,946,900 | 3,022,700 |
| Others | 620,000 | 334,000 | 224,000 | 47,000 | 3,000 | - | - | - |
| Total | 8,472,900 | 10,653,600 | 8,975,000 | 7,681,200 | 7,412,900 | 10,018,500 | 14,545,400 | 16,156,100</tbody> |
References
Edit
External links
Edit
See also: List of video game sales websites