Ad blocker interference detected!
Wikia is a free-to-use site that makes money from advertising. We have a modified experience for viewers using ad blockers

Wikia is not accessible if you've made further modifications. Remove the custom ad blocker rule(s) and the page will load as expected.

PlayStation 2 is Sony's second gaming system and the successor to the original PlayStation. It competed with the GameCube and Xbox in the sixth generation of video games. Sony followed up with the PlayStation 3 in 2006.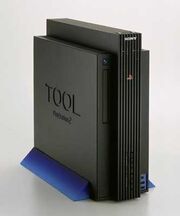 PlayStation 2 game
Edit
See also: 2009 fiscal year
PlayStation 2 sales figures (production shipments) (based on official financial reports[1][2])
Date
Annual sales
Total sales (cumulative)
Fiscal year ending March 31, 2000
1.41
1.41
Fiscal year ending March 31, 2001
9.20
10.61
Fiscal year ending March 31, 2002
18.07
28.68
Fiscal year ending March 31, 2003
22.52
51.20
Fiscal year ending March 31, 2004
20.10
71.30
Fiscal year ending March 31, 2005
16.17
87.47
Fiscal year ending March 31, 2006
16.22
103.69
Fiscal year ending March 31, 2007
14.20
117.89
Fiscal year ending March 31, 2008
13.70
131.6
Fiscal year ending March 31, 2009
7.90
139.5
Fiscal year ending March 31, 2010
7.30
146.8
Fiscal year ending March 31, 2011
6.40
153.2
Sales data tidbits
Edit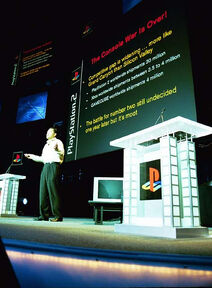 *Worldwide:
Best selling video games
Edit
Best selling PS2 games in Japan (source)
Dragon Quest VIII - 3,538,860
Final Fantasy X - 2,323,463
Final Fantasy XII - 2,322,329
Final Fantasy X-2 - 1,960,937
Dragon Quest V - 1,611,974
Gran Turismo 3 A-Spec - 1,437,581
Dynasty Warriors 4 - 1,197,349
Kingdom Hearts II - 1,129,196
World Soccer Winning Eleven 6 - 1,115,707
World Soccer Winning Eleven 7 - 1,085,082
Hot Shots Golf 4 - 1,083,079
References
Edit
External links
Edit
News articles