Since the early days of video game industry, there have been many controversies related to violence in video games, explicit graphics, sexual themes and industry practices.
20 Biggest Gaming Controversies: 1989 to 2009
1980s or earlier
Edit
Games like Halloween and Texas Chainsaw Massacre for the Atari 2600 and Death Race for the arcades were banned from several stores because of it's violent nature and ultimately led to the financial ruin of its creators (Wizard Video Games).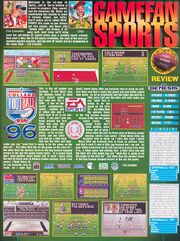 External links
Edit
Ad blocker interference detected!
Wikia is a free-to-use site that makes money from advertising. We have a modified experience for viewers using ad blockers

Wikia is not accessible if you've made further modifications. Remove the custom ad blocker rule(s) and the page will load as expected.